If you are a homeowner in Coconut Creek ready for a new garden design, Jaguar Landscaping has some ideas for you. Whether in your front yard, back yard, side yard, or wherever, a good garden design really adds beauty to a home. There are various types of garden designs, but our landscapers can make any one of them happen for you.
Herb Gardens
Perfect for a family that loves to cook, an herb garden is generally seasonal but easy to care for. Also, it produces herbs! Fresh herbs picked when you want them will make your dinners taste better than anything you could buy at a store or restaurant. One of the great things about herbs is they don't always have to be in the ground. If you want some fun color, place your herbs in decorative pots that complement the look and feel of your house.
Vegetable Gardens
Another garden that produces something you can eat! Vegetable gardens vary a lot based on season and region. These gardens are more involved, but probably the most rewarding. Rich soil is a top priority for any vegetable garden. Experienced landscapers know which soils and fertilizers are best. They will also know how to put enough space between each plant so they can reach produce a high yield. They will grow quickly, so don't worry if at first your beds look a tad barren. The homes in Coconut Creek mostly have decent sized yards are a great location to grow a vegetable garden.
Whimsical Wildflower Gardens
If you just want something that looks pretty, attracts butterflies on occasion, and gives you joy, then let our next Coconut Creek garden design be a wildflower garden for your home. Maintaining a full and flourishing wildflower garden means incorporating native wildflowers that grow well in the southeast. If you want to have flowers through most of the year, voice this to your landscaping professional and they will select a variety of flowering plants so you can count on blooms.
Color-themed Gardens
Color themes are great if you want to compliment the color of your house, or if you simply have a favorite color. Whether it is pink or yellow, your landscaper will find you a number of plants and yard accessories in the color you desire.
Resting Gardens
A city filled with coconut trees, Coconut Creek is the perfect place for a home with a resting/relaxation garden. Coconut trees are strategically placed in your backyard so you can hang a hammock to read a book or take a nap in. Add a water fountain or pond nearby for the soothing sounds of trickling water. Incorporate some water lilies or other native flowers to look at while you contemplate the beauty of your life. A relaxation garden should be filled with whatever relaxes you. Talk to your landscaper at Jaguar Landscaping about what you want to see in your resting garden.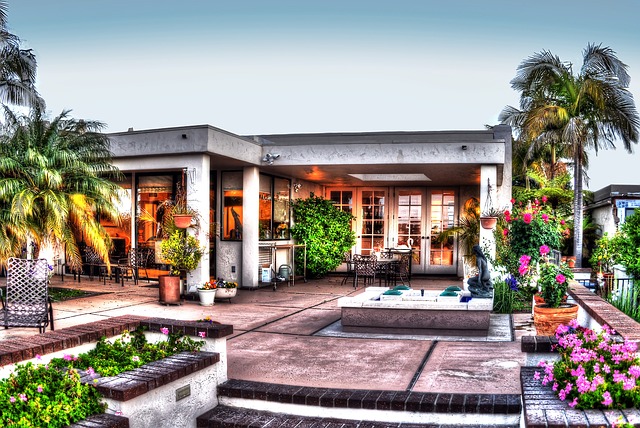 No matter what design you choose to go with, Jaguar Landscaping knows how to make it happen for you. We are the best landscapers when it comes to Coconut Creek garden design. Let us transform the outside of your home into the garden you always wanted. Contact the experts at Jaguar Landscaping for an estimate on your home garden!