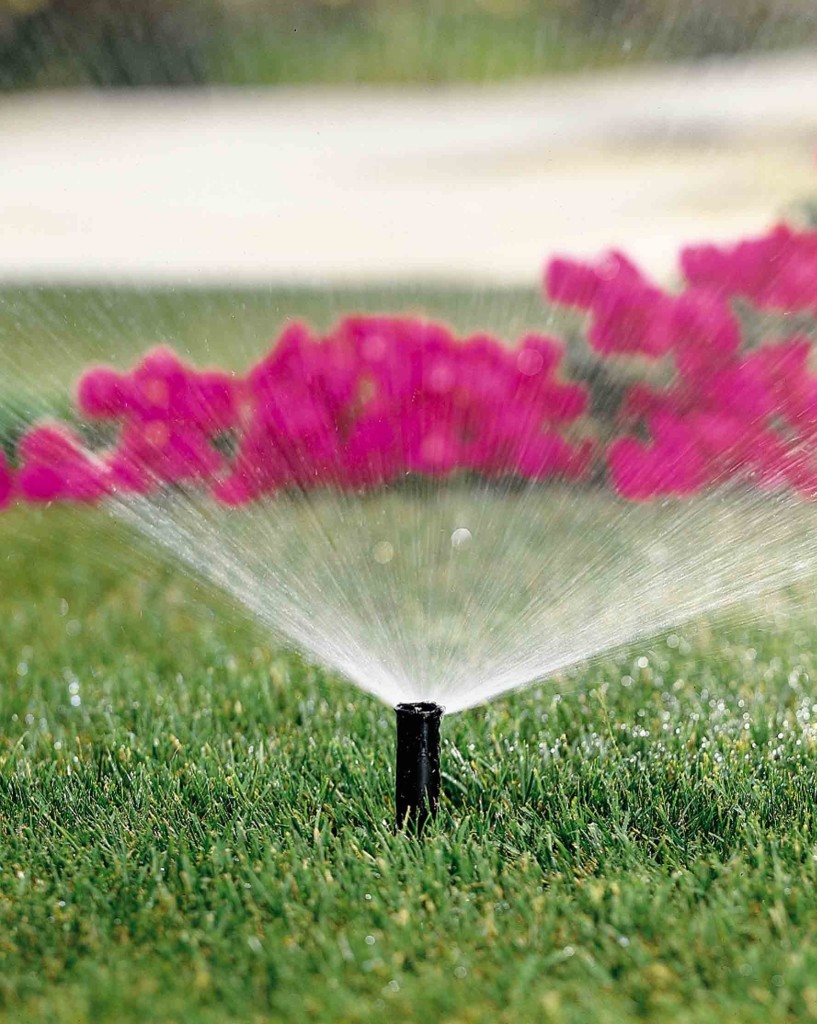 Sprinkler Repair & Management
Jaguar Garden Designs is a landscape and garden design company providing services to commercial clients and luxury communities in Boca Raton, Deerfield Beach, and Delray Beach. Consistent watering is a very important part of growing and maintaining a beautiful, lush, and healthy garden. Your sprinkler system must function properly in order to make this a smooth process. Even the best sprinkler system will fail from time to time, become clogged, heads will break or some zones may leak, etc. We provide full sprinkler maintenance and repair as a part of the many services we offer for your convenience.
Some of the sprinkler repair and management services we offer:
• Replace broken heads
• Identify and repair leaks and low-pressure issues
• Unclog pipes
• Reconfigure zones
• Sprinkler valve pump repair
Importance of Proper Irrigation and Sprinkler Management
It should be common knowledge that water plays an integral role in plant growth and health. What benefits can really be provided by regularly and properly watering your landscape design though? From providing healthy nourishment to plants and allowing for optimal growth, the benefits of caring for your landscape with proper water management and irrigation services are extensive!
Proper Irrigation Ensures Healthy Growth
An important, more widely known reason for having plants and garden design settings watered is that it allows for healthy growth. Even planting already blossomed flowers and bushes will require watering for continual growth. However, it's even more important to provide regular hydration to freshly seeded grounds and new plants for necessary growth.
Irrigation and Sprinklers Provide Nourishment
One of the most critical sources of energy for plants is water. Without proper water management allowing for hydration of plants and landscape design settings, nourishment won't be provided. All plant life needs nourishment for continual growth and survival. The right landscape design and maintenance team can ensure that you have a proper water management and irrigation system so that routine nourishment can be brought to the plant life on your property.
Watering and Hydration Introduced at the Right Times
It's also critical to keep in mind that plants and garden design settings should not be either over watered or under watered. proper water management systems, sprinkler settings, and irrigation services will allow for your landscaping to be watered regularly but not sporadically.
Why Turn to Garden Designers & Landscape Design Company?
It can be beneficial for you to head over to the landscape design and maintenance professionals, such as the garden design team at Jaguar Garden Designs. Whether you know a great deal or nothing about landscaping, it can still make your life easier when you have a team of landscaping professionals take over and care for your garden by ensuring that there is a proper sprinkler and irrigation management system. Not only will this allow for your plants to be well-maintained but it will keep them thriving and looking great!
Contact Jaguar Garden Designs about managing your sprinkler system online or by phone at (561) 699-0653.