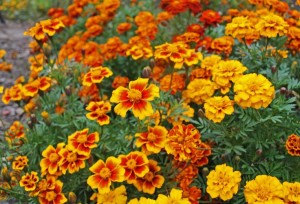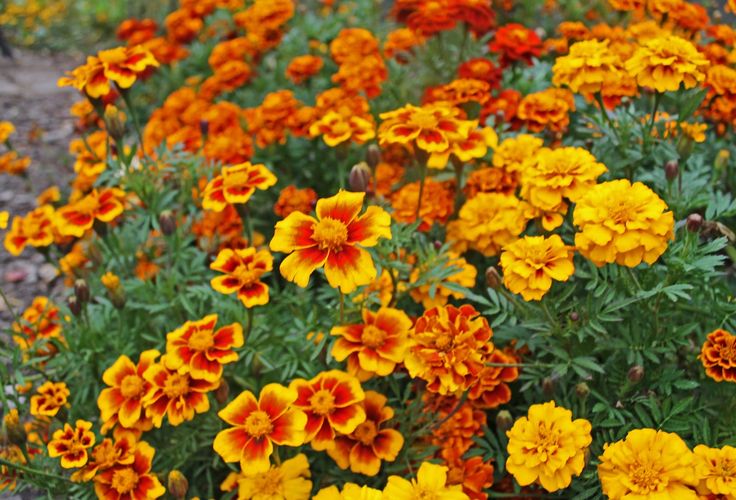 When you look at the back or front yard of your home or office, what do you first think? Appearance can be important, which is why having a nice landscaping design for your land can make all the difference. If you're tired of traditional landscaping or want to get a little more bold with your gardening, then it can be helpful to turn to a front and backyard landscaping company and looking at some unique garden design ideas for inspiration.
Landscaping Garden Designs
There is no limit when it comes to ideas for landscaping design! You can be as creative as you want when it comes to having unique ideas for landscape design.
1.) Colorful Garden Design Landscaping
A creative garden design for the front or backyard of your office or residence can be to have colorful flower beds. The unique arrangement of specific flowers and bushes with coordinating vibrant colors can make the scenery pop. You can create a space that demonstrates any concept you want to show. Whether you are looking for a garden design that promotes a fut setting, beautiful and breathtaking scenery, or abstract look, an arrangement of wild colors can help illustrate the tone.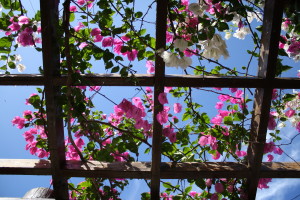 2.) Support for Climbing Plants With Wall Climbers
When it comes to unique landscaping garden designs, adding support for climbing plants can be a great idea for plant management but it also spices up the appearance by adding an intricate look. When it comes to wall climbers, you can manage plants better, hold them up in a particular garden design to highlight beautiful flowers, and put them in a way where they frame windows, fences or stone walls.
3.) Wheelbarrow Flower Planter and Garden Design Decoration
A wheelbarrow planter is a unique garden design idea because the cart can be used in several ways to highlight beautiful flowers. There are several ways to use wheelbarrow flower planters. A couple ways includes having the wheelbarrow itself be a flowerpot for a bed of flowers or getting more creative by having the wheelbarrow turned on its side with a garden of flowers planted beside it to have it appear as if the flowers "spilled" out of the cart. When it comes to adding any type of prop to a garden, you can get as creative as you want and come up with fun, different ideas that make your garden design special.
4.) Character and Animal Shaped Bushes
Perfect for theme parks, child care settings, tourist attractions, and fun environments, character or animal shaped bushes can completely transform a yard. These types of bushes are great for creating a specific tone for the environment. Landscape design creates a mood for the place and adding this special type of arrangement can add an artistic touch.
5.) Rose Bush Fence
For a more classical look, a rose bush fence can be the perfect garden design idea for your front or back yard. A fence can help to support the growth of the rose bush. You can even have a landscape garden designer create and maintain the rose bush in the shape of a fence, so it acts as a border, cutoff or entrance.
6.) Flower Garden Bridge
Last but not least, a beautiful look for a garden can involve a flower garden bridge being added. Whether you use a small wooden bridge to be part of a design in the flowers or create a bridge out of actual flowers, this idea can come out unique and beautiful.
Jaguar Garden Designs, Your Leading Backyard Landscaping Company
Instead of having to figure out how to bring your ideas to life, you may find it better to turn to a professional landscaping design company like Jaguar Garden Designs. Landscape design is a garden design company's area of expertise. Not only will they be able to create masterpiece in your backyard, but they will also be able to come up with more ideas for your space. Talk with a specialist about getting your beautiful landscaping design done by calling Jaguar Garden Designs at 561-699-0653.