The great outdoors, there is nothing like being outside, breathing in the fresh air and feeling the warmth from the sun. Not only is being outdoors important for yourself, but it's great for your family as well. Spending time outdoors with your family can create remarkable memories that can last a lifetime. Your home may have a backyard, but when was the last time you spent it with your family? A redesigned backyard can make family time more inviting as the new designs are engaging and exciting. Here are factors to consider when looking at landscaping designs, with the family in mind.
Garden Design: A Family Decision
Whether it's a pristine lawn, a tree house, or a hot tub, there can be many family requests made for a reinvented landscape design. What's important is to determine what activities you and family love the most. Keeping interest at the forefront of design choices, the backyard is a great place to bring all the designs together. For example, if your kids like sports, make sure they have ample room to run around and play. If you have a gardening enthusiast in the family, a garden would be a great addition to your home. Having a shared communal space, like a patio or a fire pit, is great for family time.
Here's Our Top 5 Landscaping Garden Designs for Your Family: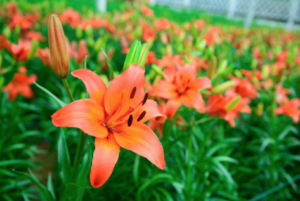 Flowers: Flowers:
Having an inviting and welcoming garden is a great way to add some flair to your home. A well-manicured garden with some cool designs will revitalize your home for you and your family. Flowers accent and bring out the color of a garden. It's a great way to show the seasons change when Petunias, Roses, and Lilies bloom. Blooming flowers showcases your home and makes the rest of your garden pop.
Driveway: Most driveways have a similar pattern and their design is mostly functional. The gray of concrete marked with oil stains, and other debris can make a driveway look bland. Adding some landscapes with the right combination of plants and materials can hide an unattractive driveway. The addition of small hedges along the side of the driveway, with a variety of plants, dresses up the driveway for a better appeal.
New Heights with Planters and Baskets:Home landscapes can have a way of looking one dimensional, but yours doesn't have to be. Adding planters and baskets have a way of creating visual interest with minimal effort. Elevating planters and baskets create, a beautiful cascading waterfall of colors that capture the imagination. The visual effect gives the impression of a blossoming wave of colors.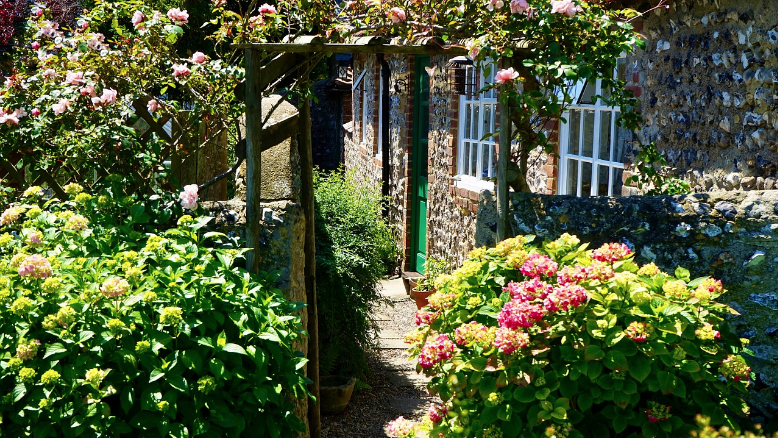 The Great Escape: Your home away from home can be just a few steps away in your backyard. Creating an oasis, or "secret" garden is a fun and interactive way to enjoy nature in a social setting. From the path to the hideaway, the experience of the secret garden is a great area to host guests or enjoy an environment of silence. Vines, shrubbery, and accent pieces can all contribute to creating a unique and awesome experience.
Bring the Kitchen Outdoors: Nothing brings the family together like having a hearty and delicious meal. Setting up a table, chairs, and a grill is standard for most outdoor kitchen designs. Tweaking some of the traditional set pieces can really give your backyard new life. Changing out a folding table and plastic chairs, for decorative patio furniture can have a more welcoming feel. Having a grill is arguably the centerpiece of an outdoor kitchen. Though not all grills are made the same, a fire pit is a great addition to a grill. Fire pits are great when a cold snap occurs, or great for cooking s'mores on a cool summer evening.
Landscaping You Can Trust
There are plenty of ways to revamp your home with some new landscaping ideas. Whether it's adding a treehouse for the kids, planting an edible garden, or growing new flowers, there are plenty of options for you and the family. If you're thinking of adding some new landscaping designs, but are unsure how it would be implemented. Give the landscaping experts at Jaguar Gardens Design a call. They will be able to help you decide what design you want to use, and create it at your home. For more information, give them a call at 561-699-0653.