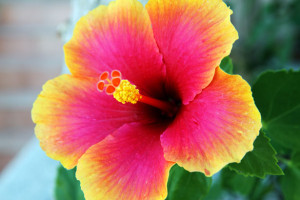 When you think of South Florida plants, probably the first ones that come to mind are palm trees and gorgeous hibiscus plants. These tropical beauties come in many forms and colors, including bushy shrubs that make a wonderful hedge as well as tree shapes that can serve as landscape focal points or container plants.
The leaves are generally a glossy, medium- to dark-green, although some varieties have variegated green and white leaves. While the foliage is lush, it is the blossoms of the hibiscus that create its beauty and lasting appeal. Hibiscus plants have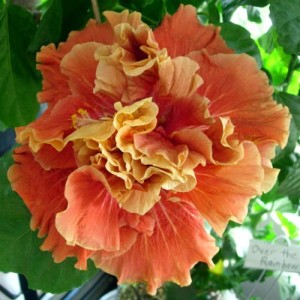 showy flowers about as big as your hand and come in yellow, peach, light pink, hot pink and red. Some kinds of hibiscus are ruffled with double layers of petals, some have a single layer of wide petals and still others, like the popular weeping hibiscus, have a ring of narrower single petals.
They are perennials, and tend to put out new flowers every day, especially when the weather is warm. They love sun and flower more in full to part sun.
Planting these lovely plants is an easy way to add color and interest to your landscaping. They are easy to maintain and bring that tropical feel to your outdoor spaces. Contact Jaguar Garden Designs to get the best selection on hibiscus plants today.